Our recruitment events enable you to interact directly with our recruiters, hear from returned mobile staff about their experiences and learn more about the recruitment requirements and process.
Information evenings are held regularly throughout the year. If you are genuinely interested in joining our international workforce we strongly encourage you to participate in one of these events prior to submitting an application. Our information evenings typically lasts 2 hours including Q&A. You get to meet a medical profile e.g. a doctor or a nurse, and a non-medical profile e.g. a logistician or a HR administrator at each occasion, to share their different perspectives.
The info sessions are usually held in English.
Due to pandemic restrictions the info sessions are done online until further notice. Register by filling in the form below the video.
 
Recruitment events 2022
 
Online October 26th 18:00
 

Stockholm December 14th 18:00, online and physical event if possible
 

Malmö Fall 2022, physical event if possible - more info to come
 

Göteborg Fall 2022, physical event if possible - more info to come
Contact recruitment@stockholm.msf.org if you have questions.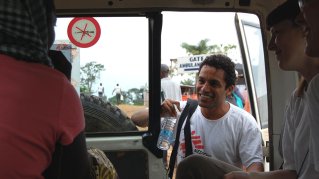 Applying to work with MSF
All the information you need on how to apply and preparations before you go on an assignment abroad.
Application process