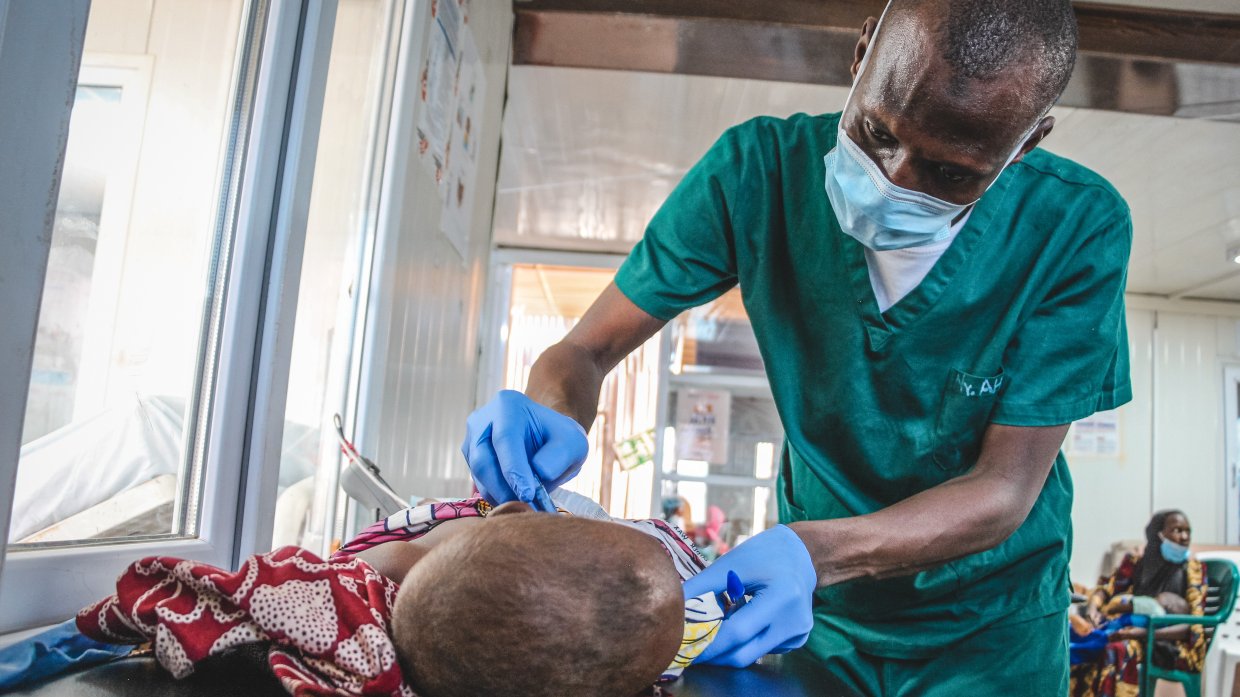 Nurses are the backbone of our medical projects. As a MSF nurse you could work with everything from primary health care to setting up health structures, to leading teams of nurses and assistant nurses. 
To work as a nurse with Médecins Sans Frontières is a rewarding and challenging job. You will have the opportunity to test your abilities in new ways. 
We are also recruiting nurses with vast experience in infection prevention and control, with a focus on control of communicable diseases and hygiene in the health structure. 
Nurse role description
MSF nurses on international assignments have a wide range of responsibilities, including medical, administrative and management of activities and people. This means you should be confident and secure in your professional role and have previous experience of activity management. 
As a nurse you might establish and operate basic health posts. You may also operate feeding centres and different wards in a hospital. You may work with planning and implementation of vaccination campaigns and organising mother-child health programmes. A big area of responsibility is coaching and training of locally hired staff, as well as management of locally hired nurses and assistant nurses. 
Work with MSF
| Nurse Anna-Lena Eriksson shares her experience
Role requirements
In addition to the basic requirements to work for MSF, you need:  
Nurse degree
Nurse registration in Sweden or Finland  
At least two years of professional experience as a nurse within somatic care preferably with a focus in paediatrics, infection, obstetrics, etc. 
Preparatory course in humanitarian health assistance. 
 
Your safety and security 
We take safety and security seriously. This video explains the risks our staff face and the lengths we go to keep them safe.
Please watch this before you decide whether or not to apply for this job.
Ready to apply?
Working for MSF is a commitment, rather than just an adventure or a job opportunity. Make sure you have read and understood the information on Life on assignment. 
We can only accept applications from Swedish and Finnish residents (Swedish/Finnish citizens and those eligible to work in Sweden or Finland).